A package came in the mail today. It was from candismom at MJF.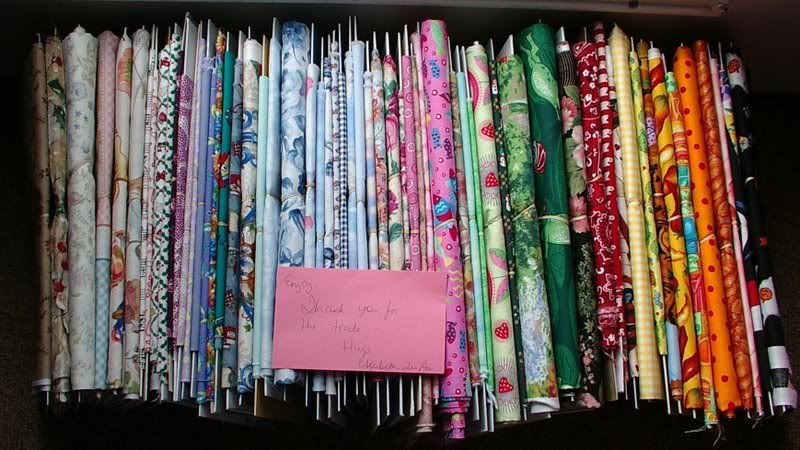 It was 10 lbs of fabric; 60 different pieces of fabric! We are trading with each other. She will get some scarves mailed to her Monday or Tuesday, at the latest.
It was a good thing I had already straightened my fabric stash because it was easy to straighten just one more box since all the supplies were still set up for that. Quite a variety of color and patterns, too.
Thank you, Elisabeth!