My children and I have been in charge of a yo-yo swap at

MJF

that is almost to an end.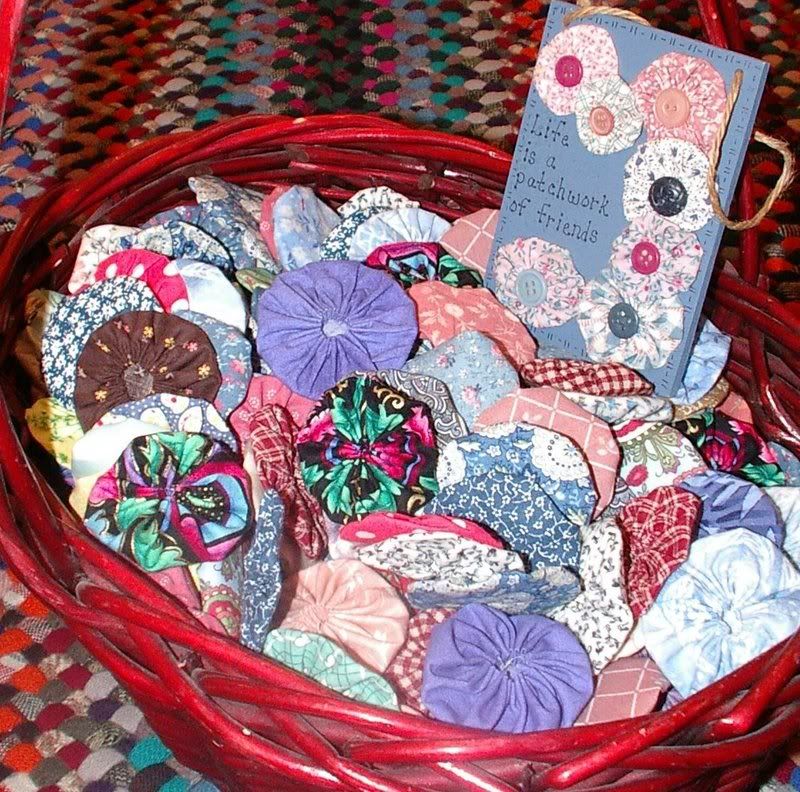 We are just waiting for the last 4 people to submit their yo-
yo's
so we can send them out to everyone in the swap.
The girls are real excited; we are adding all our yo-
yo's
together to make a tablecloth for the girls' art area. Of course, it will be covered with plastic so they will not destroy it
after
all
the work . The girls are excited to get the last little bit so they can start laying out a pattern.
I just wanted to thank Bridge for the wonderful knob hanger that she sent me for
coordinating
the yo-yo swap. I think that was real sweet of her. She also sent a
secret
surprise to everyone else in the swap that is purposely not in the picture so people will not know what it is. Sorry I might spoil the color of the yo-
yo's
, but not the other things; plus some of these yo-
yo's
are not in the swap so you won't know what you are getting there, either.
My kids are still making yo-yo's so they just keep adding to the stash. As we sort
through
the fabric to straighten it out, we keep finding little pieces that we can use for yo-
yo's
and into that pile they go.