Do you ever get one of those ideas in your head that just keeps hitting you until you do it?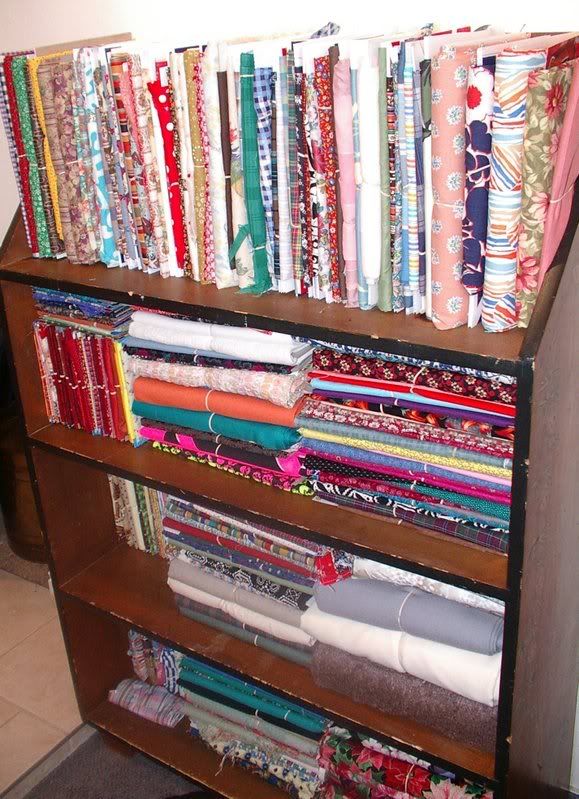 Well, I have had one of those; now I am in the middle of it. I am starting to see the light at the end of a tunnel -- I sure hope it isn't that train.
I have been wanting to straighten my fabric now for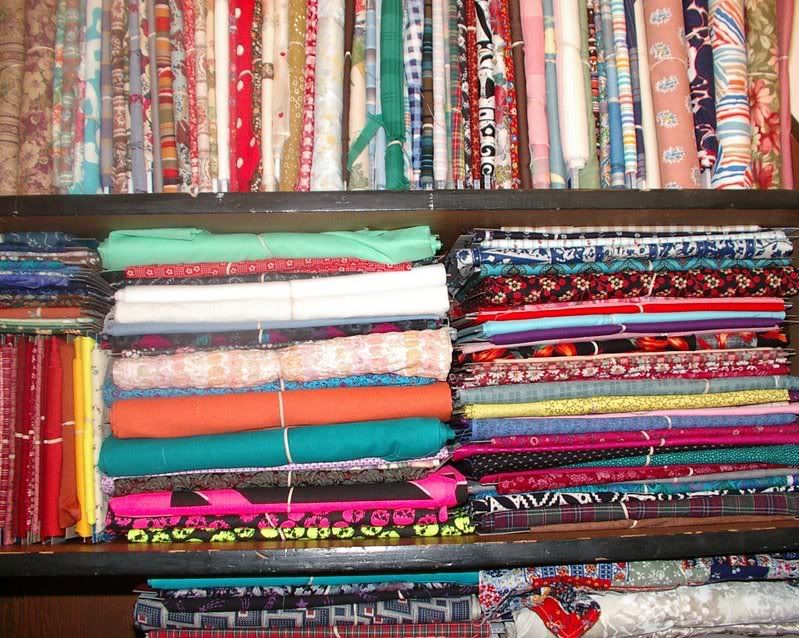 months but could not quite figure out the best way because I have little pieces and big pieces and everything in between. I decided on cutting card board and
coraplast
into 7 1/2 inch by 12 inch pieces for big yardage and 4 inch by 7 inch and 2 inch by 5 inch for small pieces.
I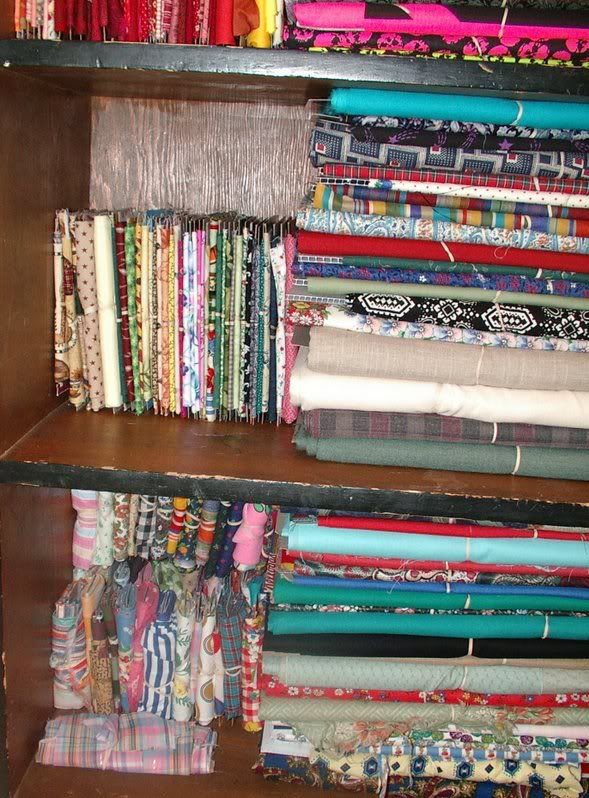 had fabric in about 6 places in my house; trying to organize this has been a nightmare, but I see it will be well worth it in the end. I think I have 2 more boxes to go through for normal fabric (
ie
. cotton, rayon, silk, linen and things like that).
All the wool in the house will stay in its totes until it is made into rugs (20 totes of big heavy wool; I think that is the best bet for it).
Here are the results thus far.
There actually is some logic here, just not much. The bolts with a card board center that are large are fabric I purchased or received from my grandmother or my great aunt.
The ones on
coraplast
are from my husband's grandmother, so if I make something for a relative for sentimental purposes I know which stash to grab from.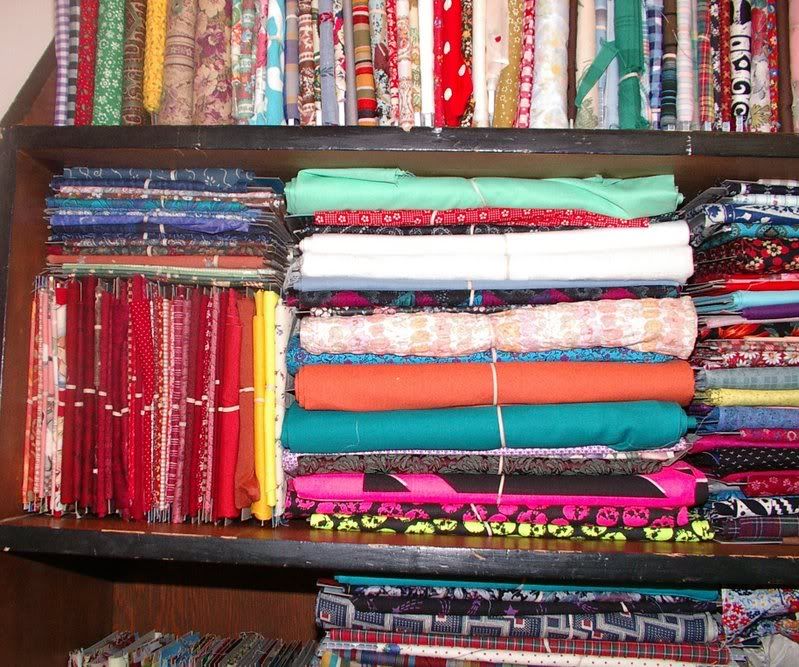 I have some fabric from friends, as well, that I am working on currently. They will be stored in another spot to keep them organized; about 2/3 of this stash are from 1970 - 1920. I wasn't even alive during those years. I love inheriting fabric. None of this stash is polyester. I can't stand the stuff.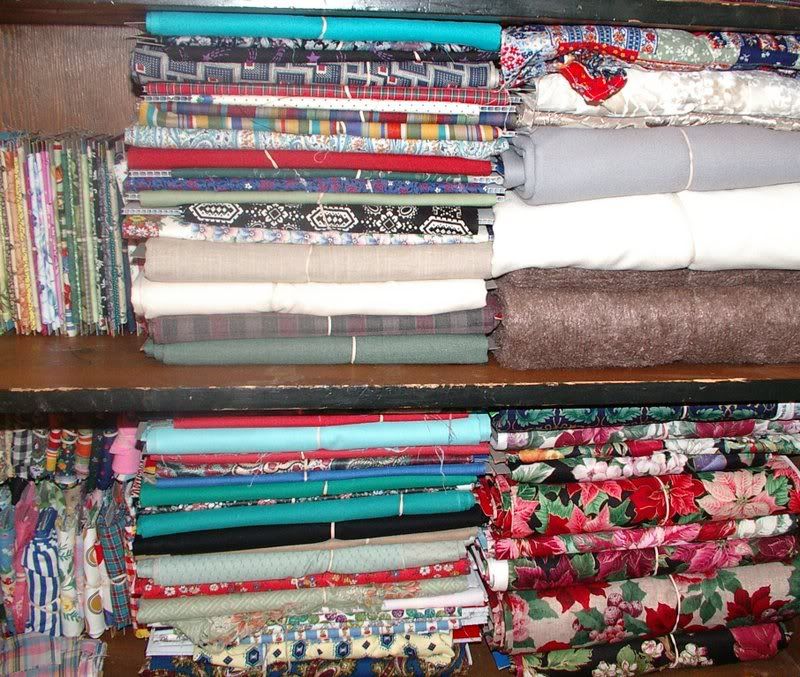 I am not done with this project yet; at the moment I am just getting everything on bolts. When I am done with that, then color
coordination
will kick in, so don't be surprised if you see a picture of this again all nice and sorted by color families.