Kudzu Jelly from

Momof

3.
I will have to make rolls in the next few days to see what jelly made from flowers
tastes
like. Should be lots of fun. She posted the receipt on
MJF
. So I think it is
OK
to show it here: It is written here exactly as she posted it there.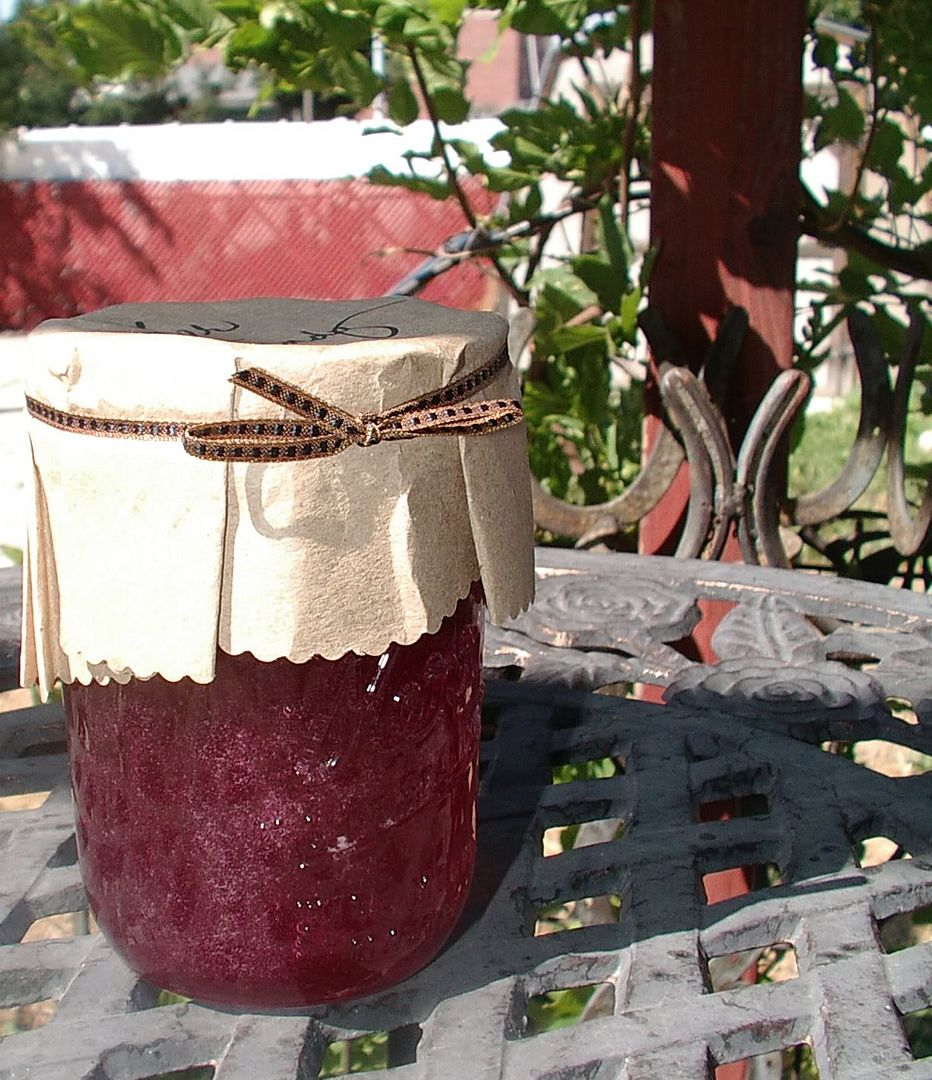 Here is the recipe for Kudzu Blossom Jelly. It is very easy and very delicious!! One of my favorites.

4 cups Kudzu blossoms (make sure you pick in an

unsprayed

patch!! If you are not sure, you can pretty much count on any county spraying anything near the road.)
4 cups boiling water
1 T fresh lemon juice
1 package powdered pectin
5 cups sugar

Wash blossoms in a sink of cold water. Place in a large, non-

metallic

bowl and pour boiling water over the top. Place a plate on top to submerge blossoms and refrigerate overnight.

Strain liquid into a large pot and discard spent blossoms.
Add to the liquid the lemon juice and pectin. Bring to full rolling boil, stirring constantly. Add sugar and return to a rolling boil, stirring constantly and boil 1 minute.
Remove from heat and skim off any foam that may have formed. Ladle into sterilized 1/2 pint jars. Clean edges and put on lids and rings. Process in a boiling water bath for 5 minutes.
Makes 6- 1/2 pint jars of jelly

PS- The liquid will be a grayish color until you add the lemon juice, then it turns a beautiful rosy color.

Good luck!!

Karin

I will never be able to make this because kudzu doesn't grow in Utah. So it is a little

taste

of the south.