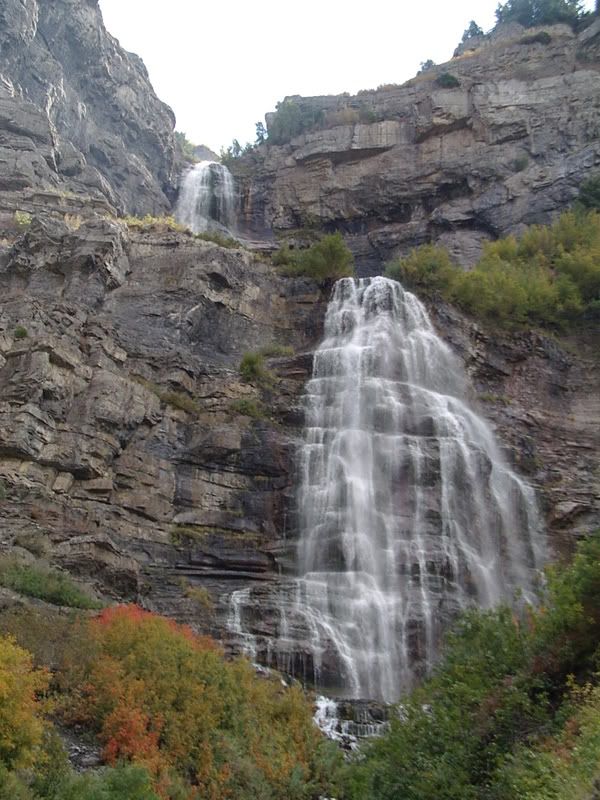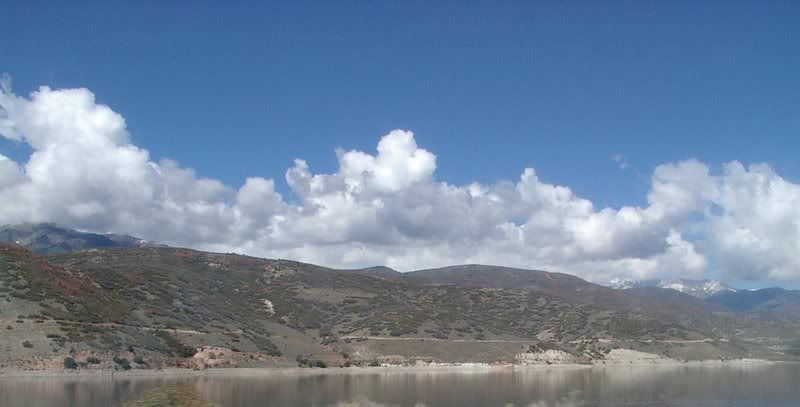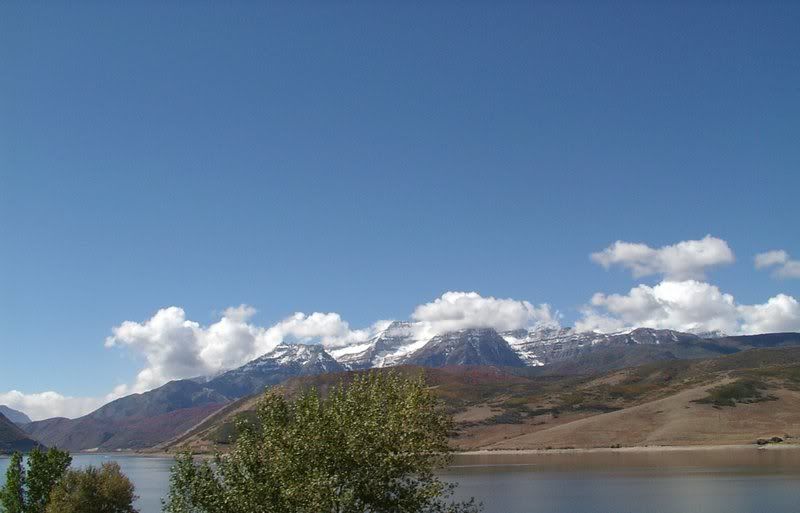 We spent the last two days and one night up at a resort in Park City.
On the way home it was such a lovely day I just had to take some photos of the canyon while driving. There is a man made lake / reservoir; it was so pretty with the mountains and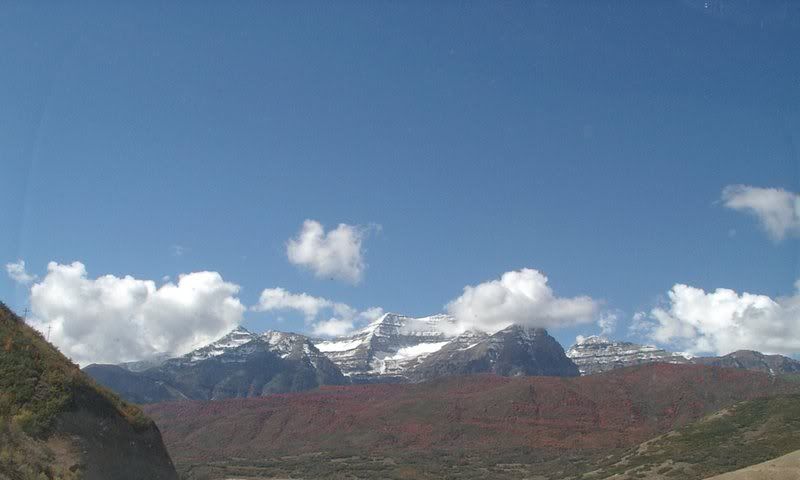 clouds and the snow capped mountains in the background.
Then we stopped at Bridal Veil Falls, and I got to take some more photos.
There was this little tiny bush there with little berries on it that reminded me of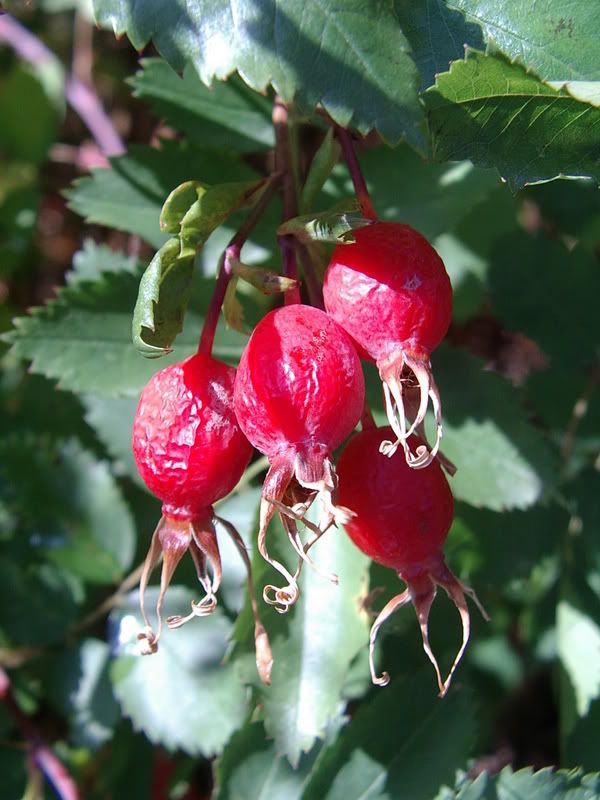 pomegranates. I just had to take a photo of them. I had never seen a berry that looked like that. These are about the size of a tiny cherry. I have no idea if they are poisonous or not; just took a photo -- no tasting.
Bridal Veil Falls freezes in the winter time and a lot of people ice climb here, including my husband. One of these times I should go and watch him, but for some reason because of the size of the fall, it is scary to me, seeing a little person climbing on it. I don't mind if he climbs; I just haven't been able to bring myself to watch it yet.
That is a real shame, on my part, because it must be beautiful to see. The sheer size of the falls with a little person on it. I
remember watching people climb Half Dome and El Capitan as a child, and that didn't scare me. I think it has something to do with knowing the person. He is very skilled and talented. I seriously need to break this idea. Next time he goes I will go in a separate car so I can watch for a little while and then go because he climbs all day long, and I don't think the kids could hang out that long and not complain of cold and the like.
If you look at the pictures closely, in one you will see people walking at the base of the falls for a reference for how big these are.
For any one who knows these places, I hope this feels a little like home. Isn't nature beautiful? God is the greatest artist there could ever be.