What is Bobbin lace
? That is the question from Nancy Jo...
Well, below is a picture of a piece I just started a little while ago, so not much is done on it. It will show you what a princess lace machine pillow from November 24, 1903, looks like. This photo was taken on my kids' drawing table. To protect the table from glue and ink stains and the like, the table has a covering of a plastic tablecloth. Not pretty, but functional.
Please click on the photos to see the pictures better. If after you click on the photo the new picture has a + on the pointer then if you click again it will get even bigger. This doesn't happen (the second enlargement) with all photos, but some it does, so try. Thank you.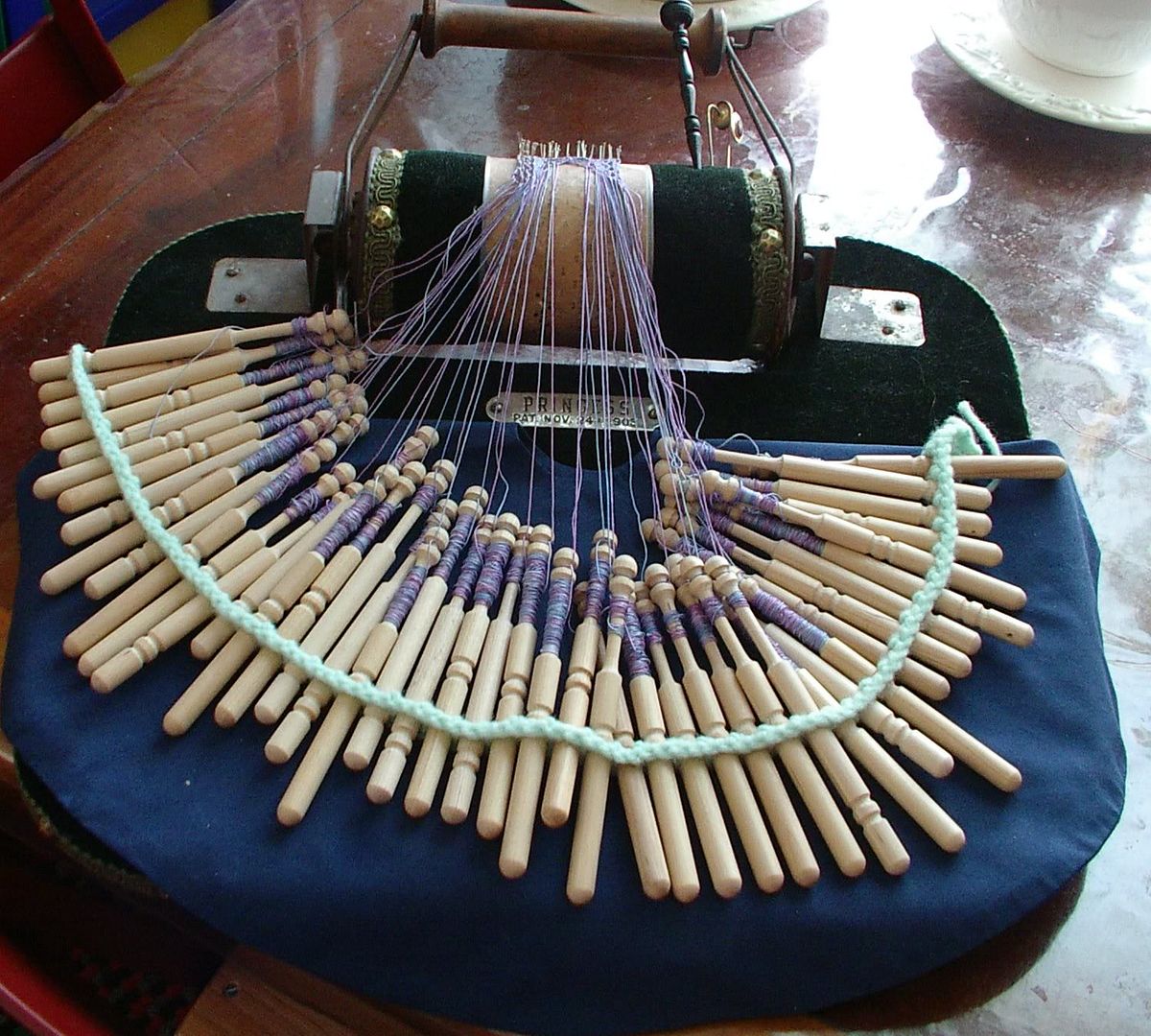 There is a photo of the patent date on it. Also, I reupholstered the pillow and bobbin board because it was so tattered it was unusable when I got it (it is covered in a dark green velvet). I wanted to use it, not collect it and stare at it.
The last picture is a close up of the original pricking (aka pattern) that came with the pillow, and the lace I have started on it. The thread being used is a discontinued manuela tatting thread.
The bobbins in the photo are known as student bobbins. I have what is called midland bobbins, which are real nice, but they are not on this pillow. Midland bobbins are spangled (which means they have beads dangling from the bottom of the bobbin). The bobbins are the wood items you see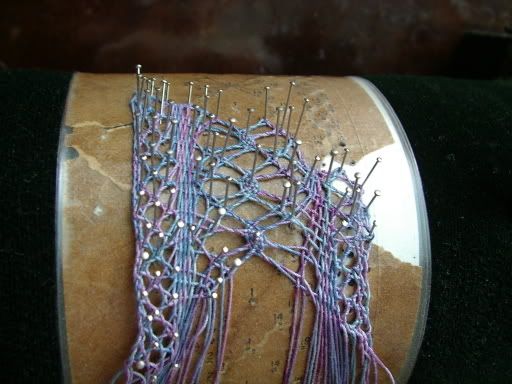 dangling from the threads.
The pins that you see are for holding the thread in place until you have worked enough of the pattern to pull them out. Once pulled out the pattern will stay in place, and you can use the lace.
The basics of making the lace are a twist and a cross. Which is how the bobbins are manipulated to go left and right.
If you have more questions let me know, and I will try to answer them.