Take time to enjoy the littl
e things of life.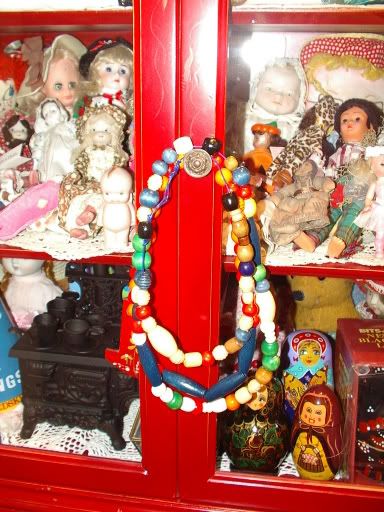 Plan a craft day with your kids. Mine made me these necklaces that now hang with pride for all to see in our front room. I thought they where making them for themselves, then they gave them to me. Enjoy these days of fun and play; they don't last long.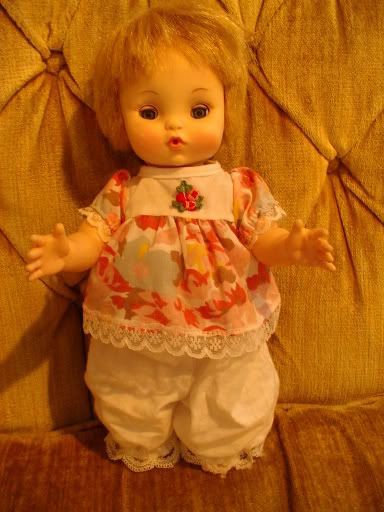 Here is Effie the way she came.
Now she is showing off her new under clothing with a little wave to say hi.