Hand made wool rug
that is 12
feet by 19 feet and is in my front room.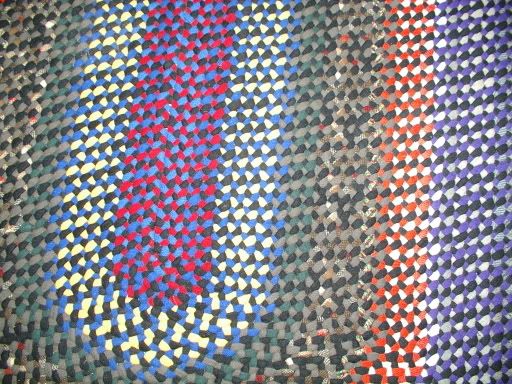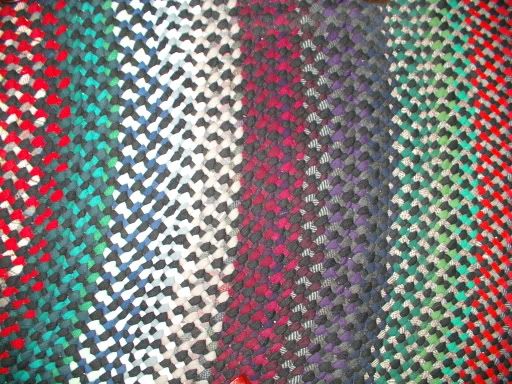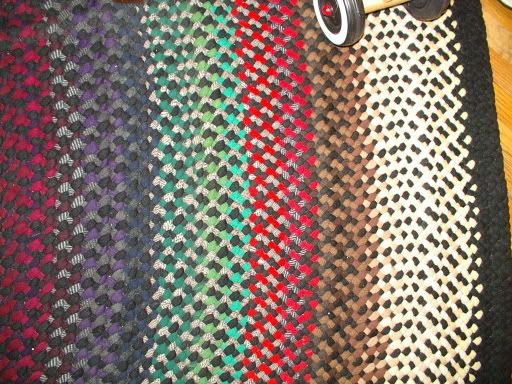 This rug
took me about 1
year to make. It is hard to get a good
photo of it
because of all the furniture
.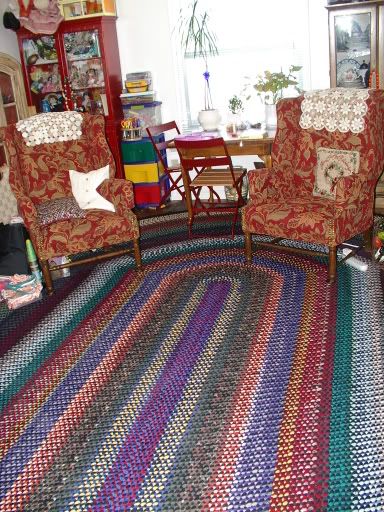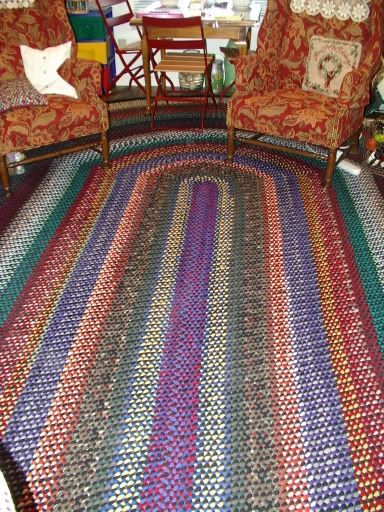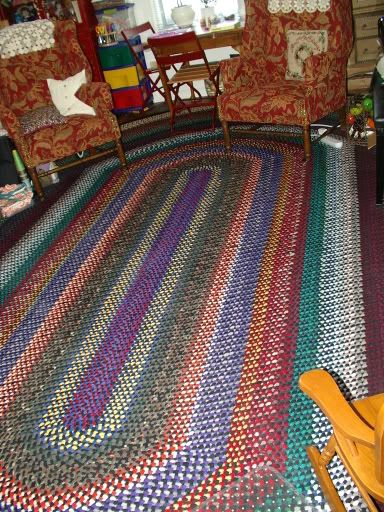 I
also took close ups so you
could see the color
change as it went across the rug.
T
he two red wing back chairs in the photo are antiques that my gra
ndmother
gave me. When we got them they where purple vinyl with their springs sitting on the ground. A few mice had made homes in them, and a few wasp's nests were there as we
ll.
I think they cleaned up real nice.
My husband did the one on the right and I did the one on the left.
Team
work as my kids would say.