I don't know which came first the goose or the egg....
But I do know the carving I did last. This is a goose egg that I carved about 3 years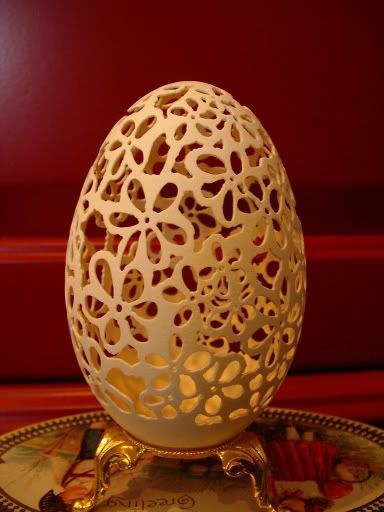 ago; I just think it is neat, so I am showing all of you.
Please click on picture for a larger view. I am a novice at this because that is my first egg. But, if you click on the link below, you will see some amazing eggs. In time I hope to be this good.
http://cherukatheeggman.com/