Just repaired 7 church cloths in one day, and I'm not done yet.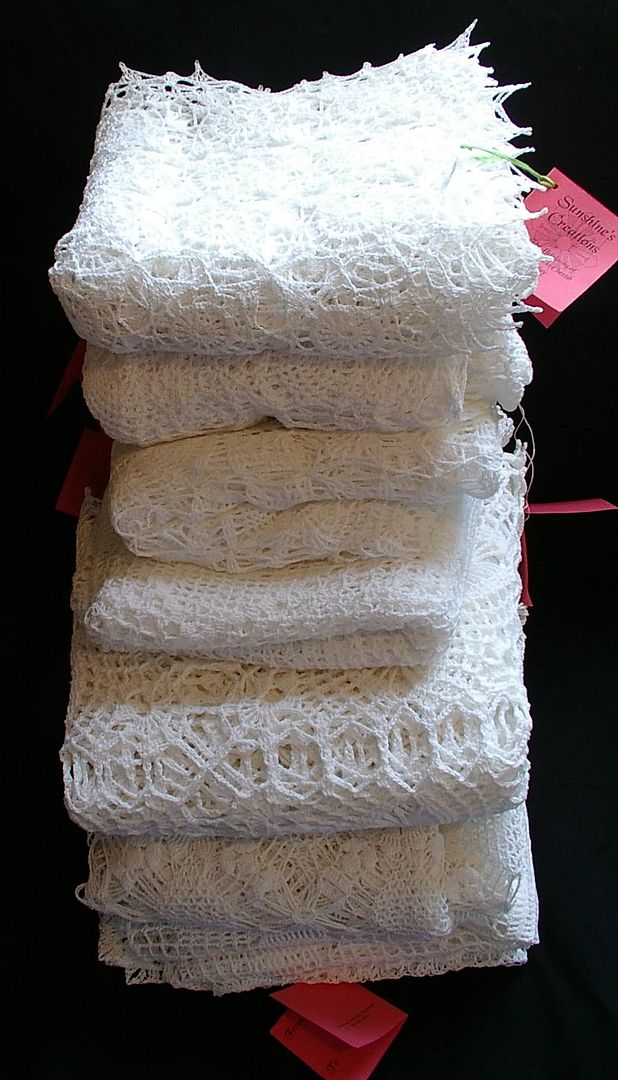 Still working on Effie's slip and drafting patterns from the cloths for me to keep. But it is a good day; I'm having fun doing what I love, and it is a nice, sunny day.
Don't they just look so pretty all stacked up nice and neat; I hate to see them go back to their owner, but back they must go. However, they will look so pretty in their home, especially since their holes are all repaired. I would say they are still holy, in a religious
sense,
but not in an "I'm torn"
sense
any more. Which, of course, is the
preferable
way of being, that is if you wish to be holy.