So here we are, just looking at pictures.
I am not sure if I look better in real life or through my children's eyes.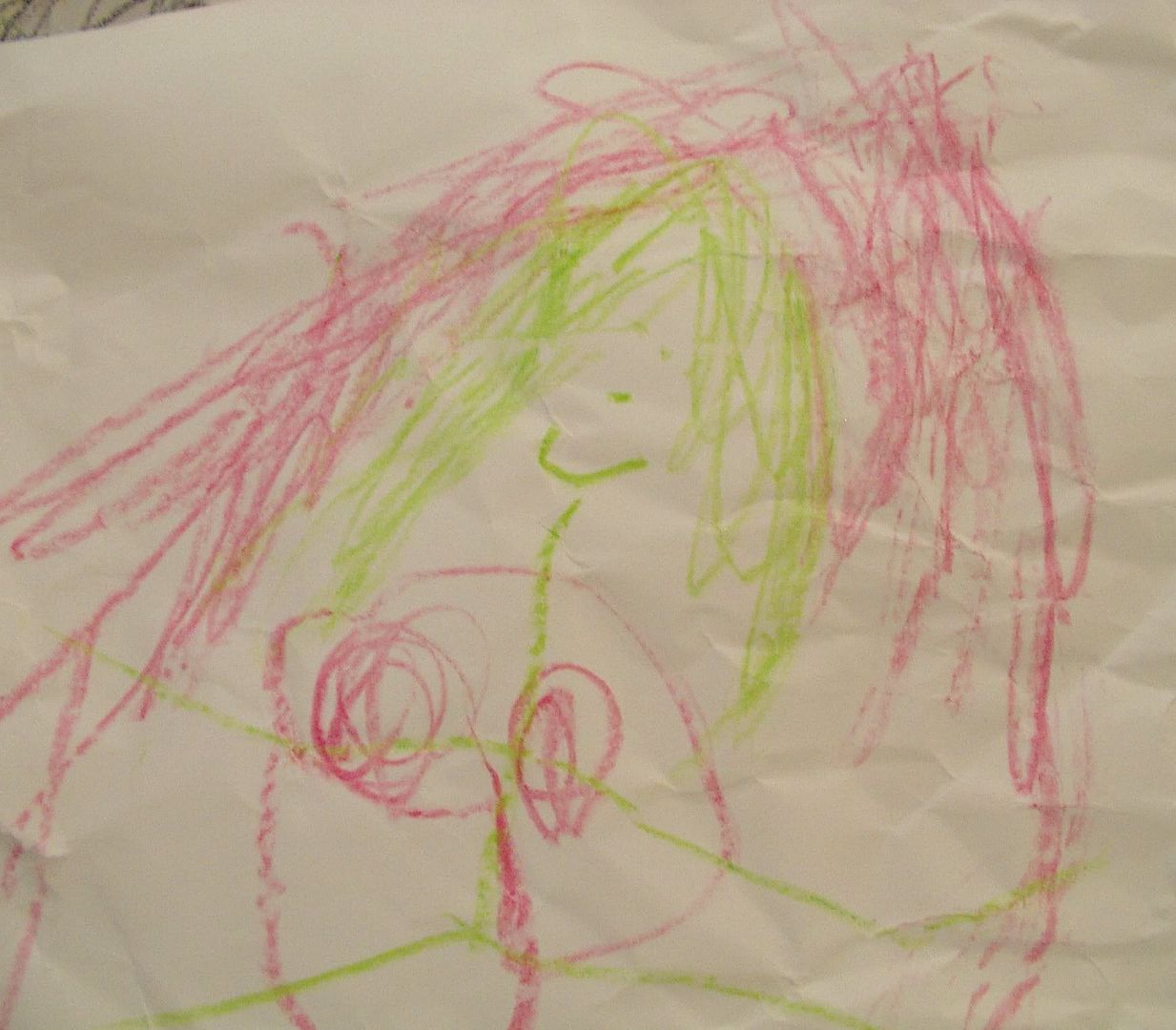 Also, I am sure my second daughter looks much prettier in real life with her snaggle teeth. Although I have to admit this is quiet the lovely
drawing of ones self so happy and joyful.