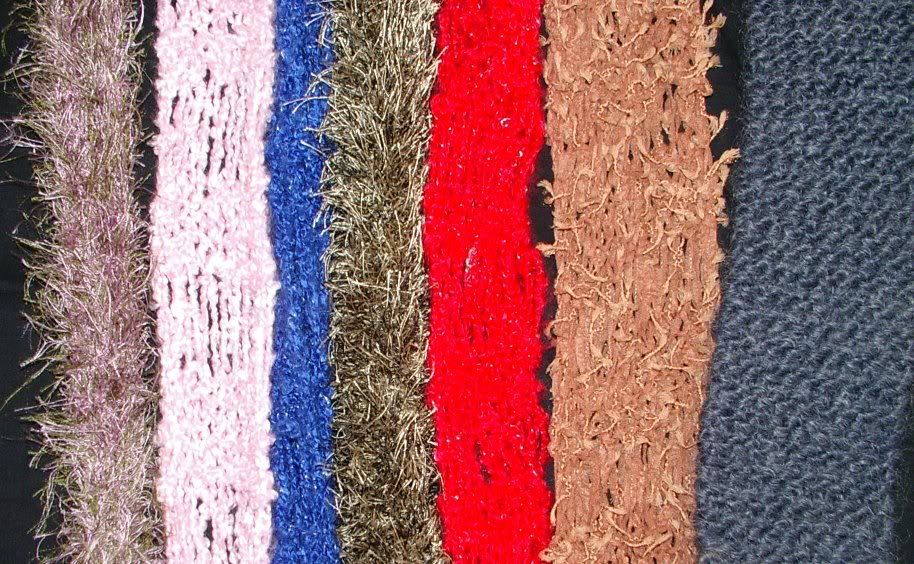 FREE PATTERN


Colors, Colors everywhere and what to do with them.......
Let's make a scarf, or two, or three, or dozens!
Just a few scarves I have made for family members; this is a beginners project. If you want to do this type of scarf, follow the link.
knit version
http://www.keyboardbiologist.net/Patterns/DropStitchScarf.htm
crochet version
http://www.crochetme.com/Feb_Mar_2005/patt_dropstitch_scarf.html
Have fun with all the new styles of yarns out there.
I made about 200 of these last year at Christmas. They don't take long, and they are just funky fun to wear. Of course, the one on the right is actually just knit stitch and warm wool. Everyone needs just a basic scarf if you live in an area that gets snow, and I do.