It's the first day of school.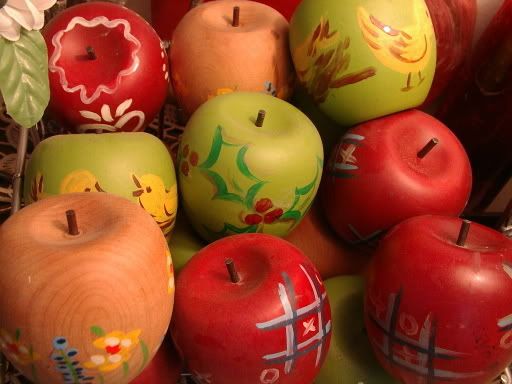 Here is an apple or two for all those teachers out there.
Two kids at school and one home; this should be interesting to see how the littlest reacts to all this alone time.
I didn't paint these apples; my grandmother did back when I was a kid. I just love them.