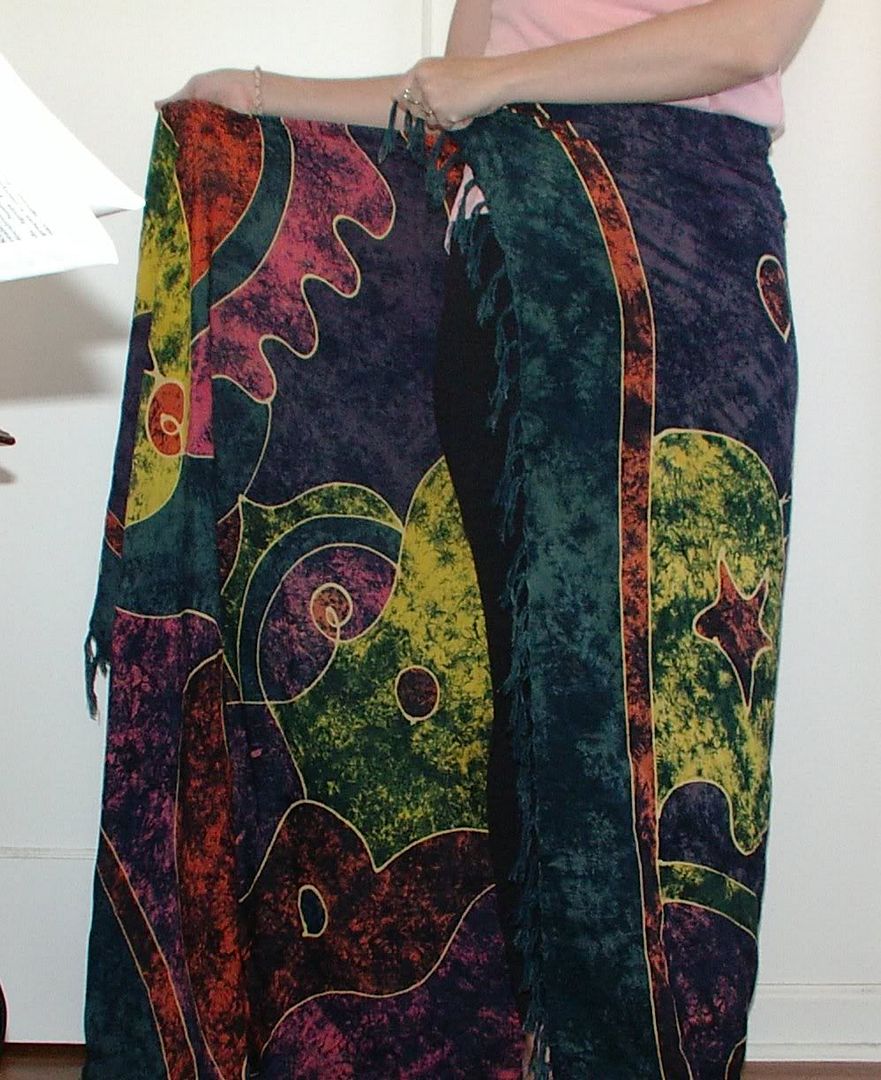 I was asked to show a back flap lava lava and a front flap.


Here are the directions for the back flap. The front flap version, and how to make it, is in the next post.
First, start with fabric corner on the right hip. Then you wrap it in front of your body.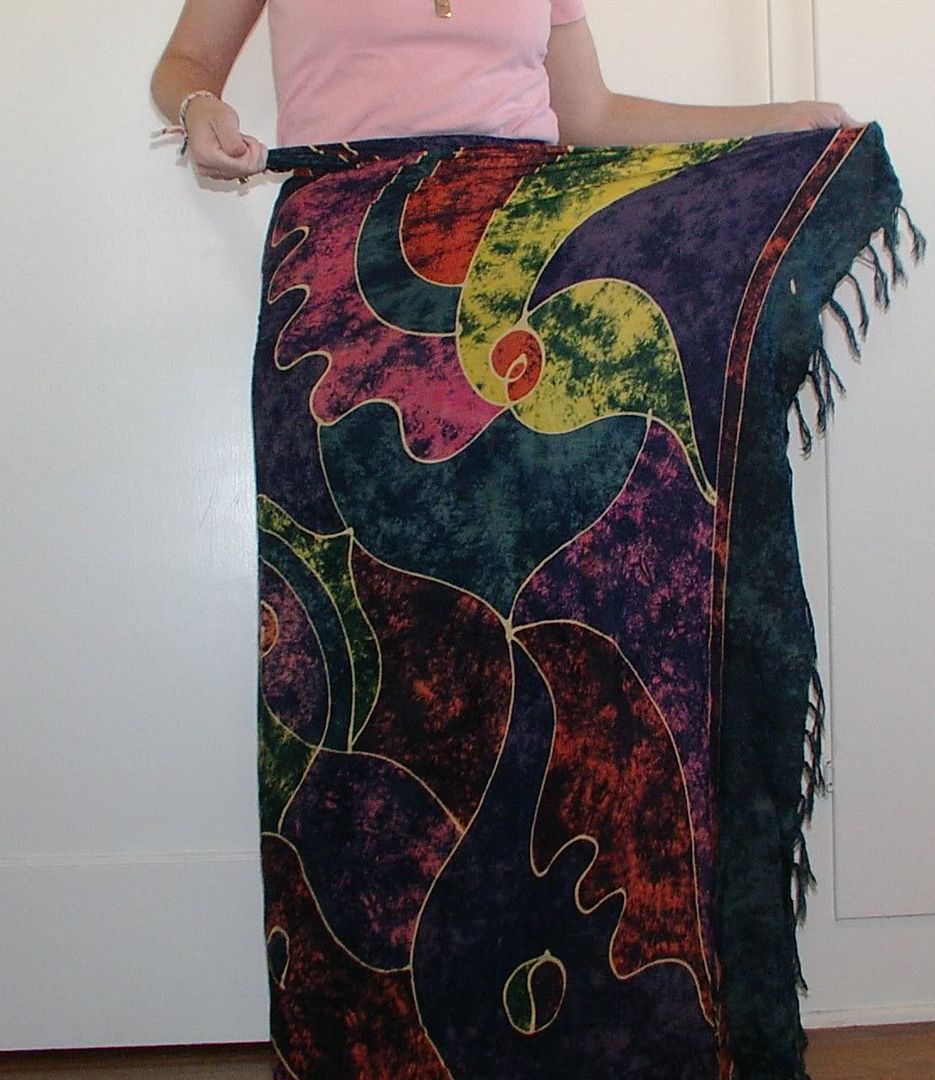 Continue this around the back until you come to the front again. Tie the knot on hip. If a wind blows this will not open up and show your skin.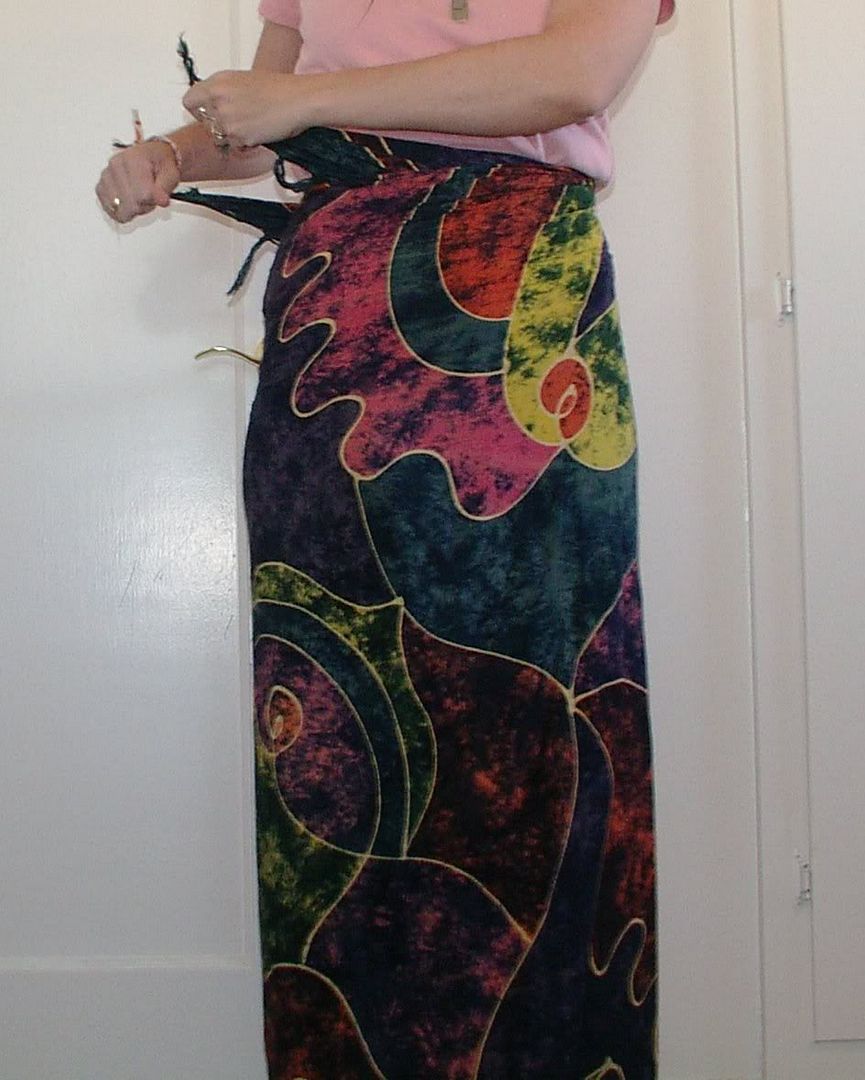 To show skin you have to open 3/4 of the dress; see picture.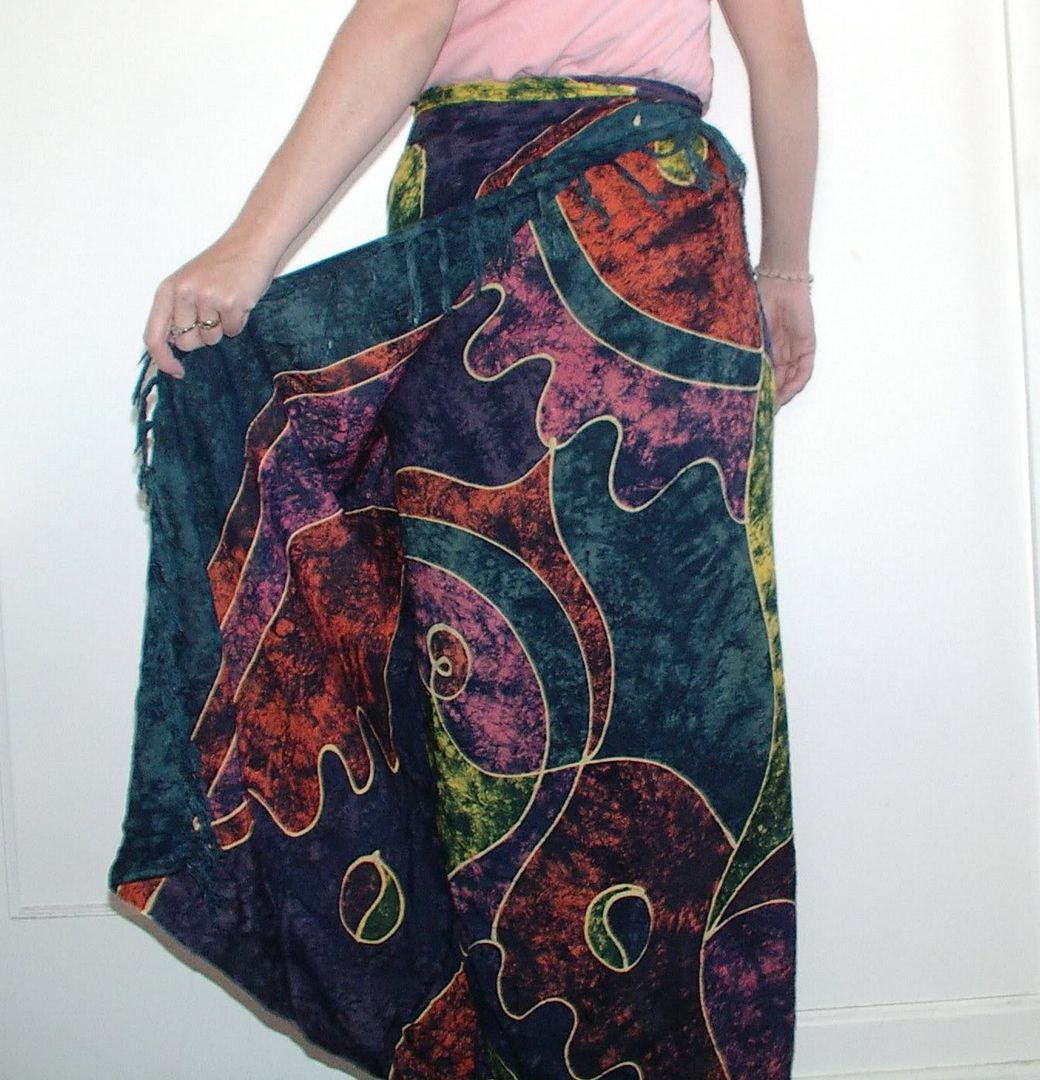 If you are standing in a wind that strong you should go inside; it is not safe. This is not like the dresses from the 60's that only 1/4 of the dress opens and you are exposed. This is a real simple skirt to make. If you ever decide you don't want it any more, you still have all your yardage, minus the fringe part, to make something else out of.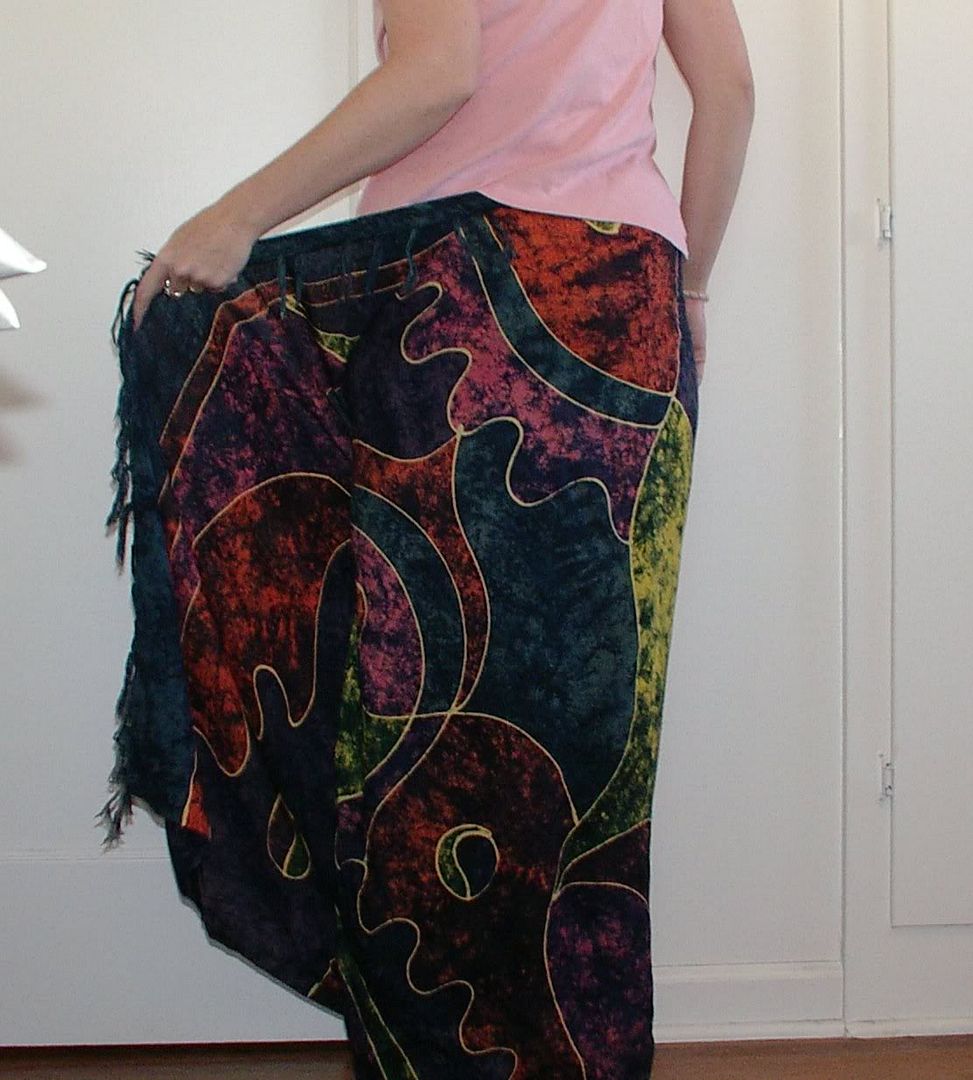 These photos where taken by my 8 year old; I couldn't find my tripod -- sorry if they are a little weird. I know the skirt is dark, so if you click on the picture you will get a bigger photo that's easier to see.