I have made
a few kits available
in my store these are limited items as the yarn used in my original Tam is from the 1980's and has not been made about 30 years. So here is your chance to make the item with vintage thread and antique mother of pearl buttons. Similar to mine only the color is a little different.
Lovely Irish crochet details on this tam. All yarn included in kit please crochet tightly or you will not have enough it take the entire amount to make the hat. Samples are all in one color of yarn but would be lovely if colors are added to the Irish crochet details or the lace edging
Items in kit
*pattern
*3 balls of vintage yarn ( color twill cream/tan)
*5 antique mother of pearl (MOP) buttons because of their age they will show signs of age that adds to the charm of the piece ( not pictured they will all be different than each other no two kits the the same) so each hat is one of a kind when done
* pattern instructions
There are five flowers made for this cap one mother of pearl button per flower center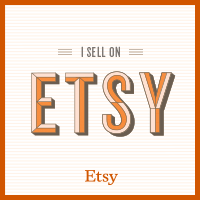 The yarn is Bernat Cassino vintage yarn from the 1980's and no longer made . See images of balls of yarn for color the hat samples are made from different colors of this same yarn. This is for a kit only not the finished item and only comes in the color twill cream/tan).
Items not in kit but needed for project
hooks used are a 5 and 8 steel
and G and H aluminum
liner fabric if you want yours lined ( mine were not)
Also this yarn likes to stretch so it is best to make a liner. If you do that you will have to figure out that part yourself. It is just a big circle gathered to a band that is the same diameter as your head plus a tiny bit about an 1/4 inch for easy of wear. But a pretty silk is nice inside make sure the liner will fit you then sew it into the hat at the brim and at the point where the brim transitions from brim to hat
about the yarn
name Cassino discontinued from the 1980's
Brand Bernat
Weight DK / 8 ply (11 wpi)
Meterage 110 yards (101 meters)
Unit weight 50 grams (1.76 ounces) per ball
Gauge 22.0 sts = 4 inches
Needle size US 6 - 4.0 mm ( for this pattern you will be using different sizes then the suggested size hook)
Fibers 100% Cotton